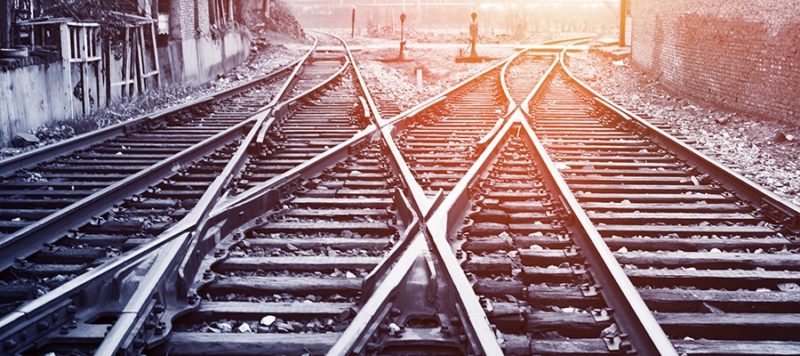 One thing you'll find as you talk to professionals about how they got where they are is that no two career paths are the same. Some people started with one company after college and stayed. Others have moved companies, towns and even industries as a way to nurture their passions and learn new skills. Some people will tell you that they fell into the job they have and kept climbing the ladder. Others will share a story of how they have made intentional moves from the beginning to create a career path that most accurately reflects their skills, interests and ambitions.
No way is right — or wrong. But the important thing to remember about your career path is that it is uniquely yours. And that means that you can create it to be whatever you want. If you're happy with how your career is going – you are regularly being offered challenging assignments and you feel as though you are constantly growing and developing — then you are probably in the right place.
But if you feel as though there is more out there that you are missing, it may be time to investigate other options and take control.
Things to Consider When Choosing Your Career Path
What did you study? This is what most people consider the No. 1 factor, and while it's important, it might not be the right question. A better question is: What are you good at? There are many people who went to school to study engineering but are also good at sales. Combining the two can create a unique and fulfilling career path. What if you're a lawyer who's good at writing? (Is there such a thing? Just kidding!) That journalistic lawyer can create an innovative niche writing for law publications, or even just translating legal jargon for everyone else.
What are your passions? If your passion is your work, you are truly lucky. However, if you are not so lucky, you can always work on your luck. Accept that there will sometimes be trade-offs and be creative with your options. For example, if you are interested in animals, a position with the Humane Society in your town might be a great choice. But perhaps there are no positions available at an income level you want. Your might decide that the intrinsic benefits are worth a pay cut, or you might decide that you can take your love of animals to another type of job. Deciding what your passion is, and what related companies or professions align with your skills can get you closer to a fulfilling job. Alternatively, you can decide that your goal is to make ample money so that you can enjoy your weekends to their fullest. That can be a good decision too. Choosing a job you don't love but that affords you the lifestyle you love can fulfill your passions in a different way.
Where are you now? You have to honestly assess where you are now, and where you want to be. It might seem as though making a career change is wiser the younger you are, but that's not necessarily the case. A seasoned professional who is good at managing can take that skill out of an environment or industry she doesn't like and parlay it into a position at a more growth-oriented or flexible company or industry. The key is focusing on your transferable skills and conducting adequate research to be able to articulate the value you bring.
Does your dream job exist? Some of the most fulfilled and successful people have determined that they have a grand idea, or an innovative product and that the only way to have a successful career path is to do their own thing. Sometimes being master of your destiny means that you work for yourself, with all the ups and downs that come with being an entrepreneur. Your have all the risks — and all the rewards. But maybe you don't want to create your own company or job — often being a consultant can be the perfect custom job. If you have an expertise that others are willing to pay for, creating a consultancy can be a rewarding way to use your skills while ensuring maximum flexibility and variety. Even if you are happy where you are currently working, there could be a way to parlay your unique skills into a position that management didn't even know was needed — until you told them! (See the Series on Creating a Custom Job Out of Thin Air.)
You know the phrase, "You can't get there if you don't know where you're going?" It's very applicable to career paths. By spending time to identify what skills and interests you have, and how they dovetail with a particular industry that interests you, you can take deliberate steps to carve out a career path that will be challenging, fulfilling — and lead to success.
Articles on career path:
Articles on career planning:
Articles on career change:
Articles on creating a custom position:
Articles on finding the right job: