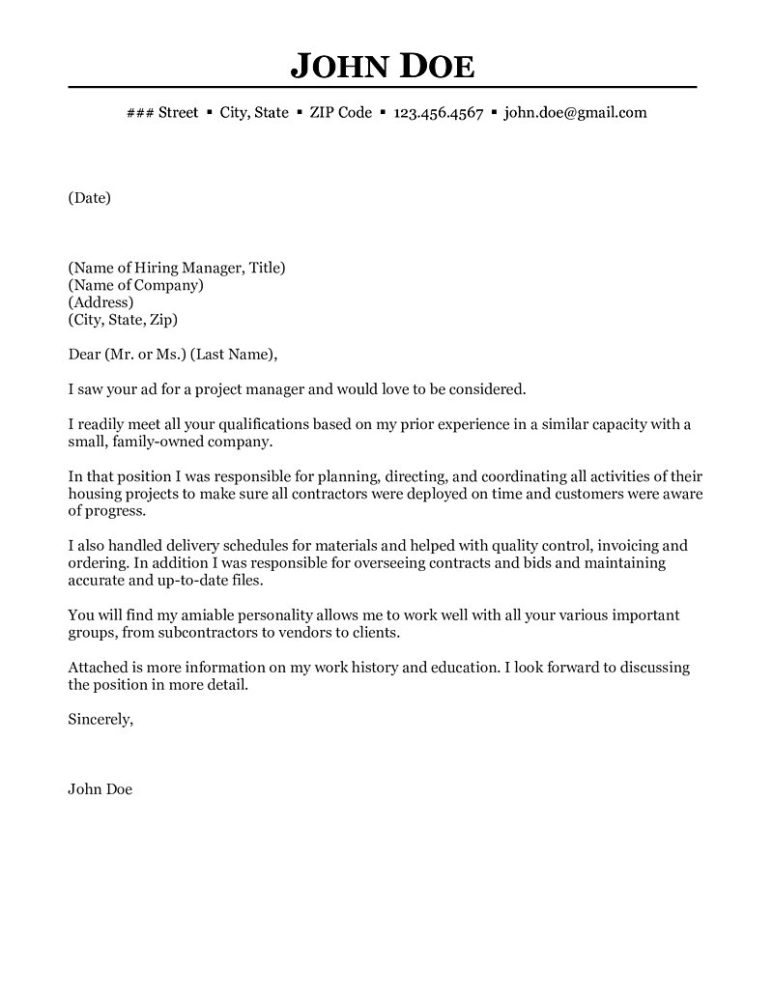 by WorkAlpha
(Date)
(Name of Hiring Manager, Title)
(Name of Company)
(Address)
(City, State, Zip)
Dear (Mr. or Ms.) (Last Name),
I saw your ad for a project manager and would love to be considered.
I readily meet all your qualifications based on my prior experience in a similar capacity with a small, family-owned company.
In that position I was responsible for planning, directing, and coordinating all activities of their housing projects to make sure all contractors were deployed on time and customers were aware of progress.
I also handled delivery schedules for materials and helped with quality control, invoicing and ordering. In addition I was responsible for overseeing contracts and bids and maintaining accurate and up-to-date files.
You will find my amiable personality allows me to work well with all your various important groups, from subcontractors to vendors to clients.
Attached is more information on my work history and education. I look forward to discussing the position in more detail.
Sincerely,
John Doe
---