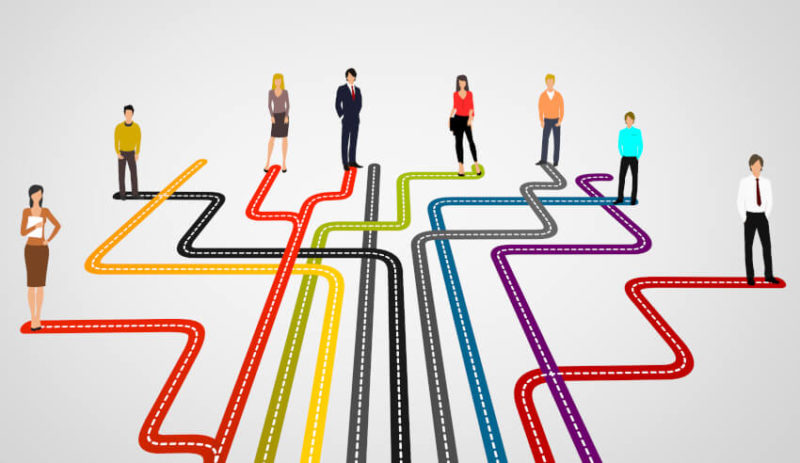 Usually directions call for you to add water and stir.
But imagination is no less vital.
At least, that's how I see it, as I try to navigate my way through a troubled economy and a changing world. You have to be imaginative to carve out a career these days.
Of course, "imaginative" can be an over-used word, just like "creative." Sometimes it seems like a polite way to describe a three year-old who's a little "different."
To my mind, being genuinely imaginative means being able to see things in new ways.
Sometimes it can mean seeing things which aren't quite there yet, which explains why some people think you're a little "off."
But I think if you want to switch your career to "on," you've got to risk being a little off. After all, I bet most of the best paying jobs of the 2020s haven't even been invented yet.
So I've come up with three ways to stimulate imaginative thinking about careers:
Try new combinations – It might not be a match like peanut butter and chocolate, but if you try unlikely pairings, you could come up with great career combos. Say your chief interests and areas of expertise are computers and sports – how can they work together? Chips in golf clubs? Downloadable extreme biking trails?
New uses for old things – It's not just an extreme form of recycling. It involves looking at raw materials, or existing infrastructure, or under-utilized systems, getting a sense of their essence and placing these things in a different context. I think the "Rails to Trails" phenomena, which involves transforming existing rail corridors into bike trails, is a good example of this. So is using old Christmas trees to control shoreline erosion. Can you think of a good use for old videocassettes?
If, then – Contrary to popular belief, creativity and logic aren't natural enemies. They're more like kissing cousins. Sometimes, taking a very logical approach can lead you to extremely imaginative outcomes. Take this example, "If more people are going to live longer than ever before, then what will they need?"
There are many possible answers to this question, and they could all guide your career. You don't have to be a manufacturing entrepreneur to make it work for you, as in someone who could invent a wheelchair that goes upstairs. You could also be a social worker thinking of specializing in geriatric care, a lawyer studying up on living wills or a marketer striving to reach this growing market segment.
The possibilities are limited only by your imagination. Keep yours in good shape and it could do the same for your career.

by Danielle Dresden