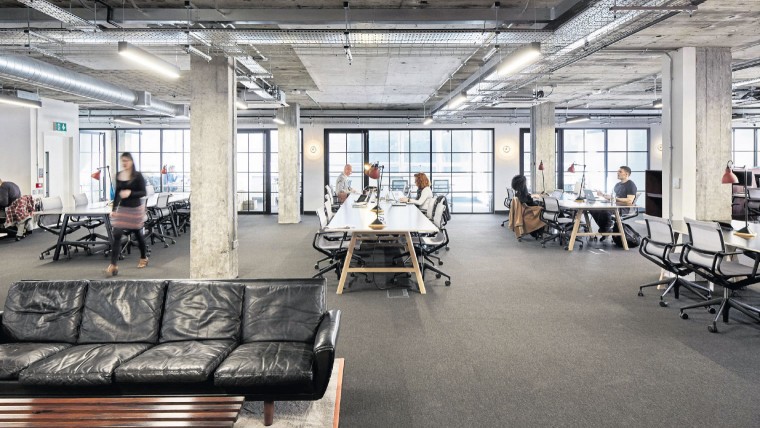 Did you know that roughly 42 million Americans are freelancers? The time to look into this career option has never been better, given the ability for many of us to do our jobs absolutely anywhere. No longer are we bound by geographical limitations when we search for clients. And getting rid of an onerous commute or office politics can sure sound appealing.
Factors to Consider if You're Thinking of Freelancing
But there are some things to consider before you branch out on your own.
Do you have the self motivation to be a freelancer? When there's not a boss telling you what to do, some people have trouble staying on task. Contrary to popular blogs or TV shows, freelancing is not about hanging in a coffee shop, trading stories with other freelancers. Or, having a second cup of coffee in your PJs while the rest of the world is already at work. Rather, you need to be able to set hours and stick to them while avoiding interruptions.
Do you have a financial cushion? Chances are that you will not be making enough to cover your former full time salary right away. Make sure that you have enough saved for everyday expenses, as well as business expenses that you will incur, such as those for marketing and office equipment. No longer will you be using your company's internet connections and printer paper. Those will be your responsibility now. And, don't forget that you will need to spend time and money marketing yourself, from attending trade industry meetings to networking coffees. You will need business cards and possibly a website. All this costs money.
Do you have clients? Success breeds success, and you will feel so much more positive about your decision if you start with a client or two in place. These clients will keep you busy, provide much needed referrals and testimonials and hopefully pay some bills. Many freelancers start their business in the off hours while they maintain their regular job until they feel confident that their service is something that they can make ample money doing.  Even though working two jobs is no one's ideal, telling yourself it's temporary and a stepping stone to something better can see you through it.
Do you have a good network? Freelancing is more apt to be successful if you have others to turn to. You might underestimate how much you miss the water cooler chat and other interaction you used to have with colleagues. Furthermore, every freelancer needs a cadre of professionals to whom they can turn to for advice and encouragement. It's important to not only build a network of people in your profession, but also complementary services who perhaps can provide referrals.
Freelancing can be rewarding both financially and personally — especially if you look before you leap with a solid plan for success.
Articles on entrepreneurship:
---
List of all articles in the freelancing section.