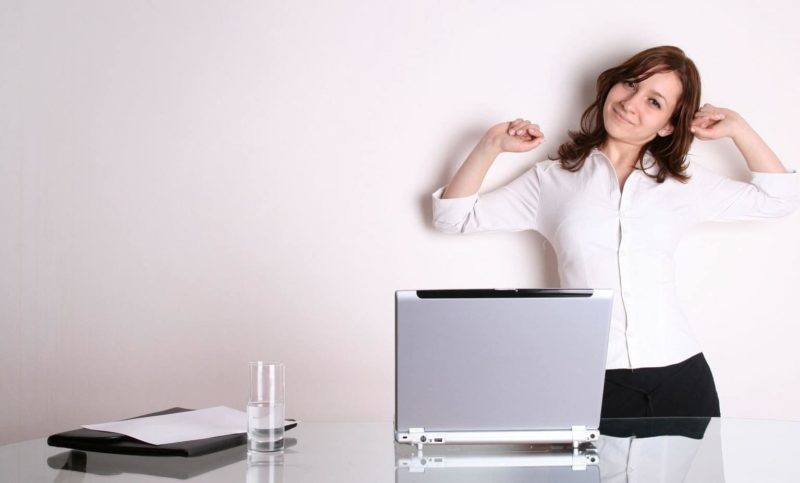 Insights on who to ask for a letter of recommendation, how to go about it and what to include in the letter. A letter of recommendation can make or break your chances of landing the position. Make sure you go about it the right way.
Whether you are applying to a university program or for a new job, you will eventually find that you need to stockpile some letters of recommendation (also called reference letters). While requesting and writing letters of recommendation were once a common practice, neither are as prevalent as they once were. Furthermore, younger generations who were raised on email and texting know little of proper business writing etiquette. As a result, the prospect of asking a professor or employer for a letter of recommendation might seem as daunting as the application process itself.
If you follow the recommendations in this article, it need not be. But more importantly, this article will help you ensure that your letters of recommendation are the asset they should be in advancing your academic and career goals. Read on to learn more:
1) Do NOT Ask Someone for a Letter of Recommendation if That Person Does Not Know You Well Enough
If you are a student, you might think asking a handful of your college professors for letters of recommendation is your best bet, and you might be correct. However, you should target professors who will recognize you from their class – not ones who are unsure what class you took. The ideal professor to request a letter from is not the one who was leading a 100-student lecture where you sat in the back or barely attended.
Just because a professor seems nice and like they might say "yes," does not qualify them to speak on your behalf. It would be better if you choose a family friend who knows you well than a professor who cannot remember you. The same rule applies for supervisors and others in leadership positions; only request letters from them if they know you well.
2) Do NOT Ask Someone for a Letter of Recommendation if You Are Not Confident That They Will Give You a Really Strong Letter
Hiring managers and admissions boards expect letters of recommendation to be strong and not focused on the negative. If your recommendation letters are weak or mediocre, that might leave a worse impression than if you had no letter at all. Since this is your career or academic future at stake, feel free to ask for a copy of the letter before it is sent. If you feel the letter does not present you well enough, you do not have to submit it.
Depending on the submission process, you might have to ask your reference to send their letter in a sealed envelope separate from your job application. If that is the case, you can still request a copy of their letter be given to you for review. Besides, if you happen to be applying to multiple schools or positions, it is reasonable that you might need multiple copies of your letters. So, you should be able to make this request without cluing your reference into the fact that you want to read their letter before it is submitted.
3) Make Sure You Give Your Reference All the Information They Need to Write Your Letter
On a strictly administrative note, make sure your reference knows any details that are required for proper submission of the letter, including method of submission (mail vs email), deadline, who to address the letter to, etc. Also, if you need the letter within a certain timeframe, make sure you give your reference an opportunity to say "no." I have watched many people applying to graduate school stress because their references had not sent their letters in as they counted down the days to the application deadline. Since it is likely that anyone you ask for a letter will be busy, make sure you communicate the deadline well and give them plenty of lead time to get the letter completed.
4) Ask References Who Are Relevant to the Program or Position You Are Seeking
While it is best that you ask references that know you well, you do not want to just ask your best friends. You should ask people who have been in a position to observe your work ethic, leadership capabilities and accomplishments, but who also might be well respected by the hiring manager or admissions board reviewing your application.
In other words, name drop if you can. This does not mean you can ask your CEO for a letter of recommendation if you have never met her. However, if you are friends with someone who has achieved some prominence in the industry you want to work in, asking that friend for a letter might be more productive than other references.
In the same vein, if you are seeking a job at a specific company and you know someone who works there, asking them for a letter of recommendation is a very good idea. A letter from someone who the hiring manager knows will make a bigger impression than someone he does not know.
5) Give Your Reference Your Resume to Review When Writing Your Letter
If you have requested a letter of someone who knows you well, hopefully they can speak to your best attributes without assistance. However, even your direct supervisor might find your resume a useful tool to look over as she is writing your letter. Allowing your reference to review your resume might spark something in their memory they want to discuss in their letter and it will allow them to get a feel for what you want to highlight about your skills and capabilities.

by Kimberly Sarmiento