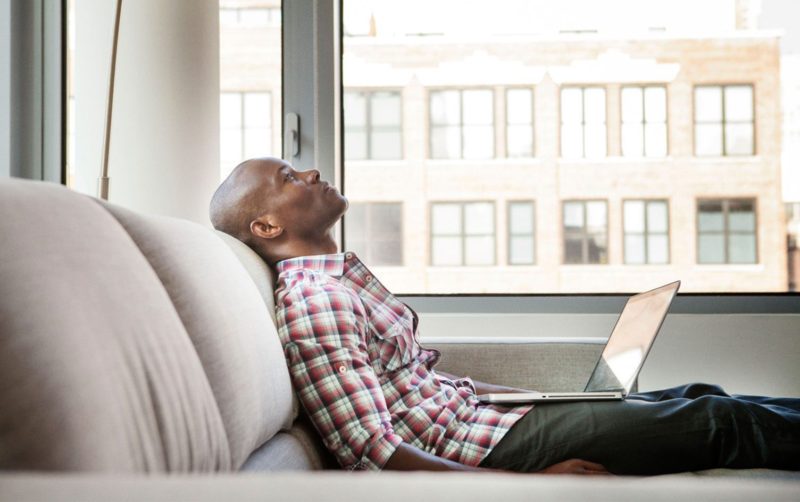 You already know that you are supposed to take breaks. The studies have spoken: taking breaks improves productivity. This comes as great news for most of us — who doesn't want to be encouraged to take breaks? – but putting the science into practice requires putting in some thought.
Choosing to rest rather than keep on working can sometimes lead to feelings of guilt and unease. After all, how do you really know the difference between when you are really resting and when you are just being lazy?
During the work day, taking breaks is manageable because you probably aren't going to take long, extended breaks on someone else's watch. Approximately 10-15 minutes once or twice a day is likely acceptable at your office. So your breaks at work will naturally be timed and limited.
Due to the open nature of the workplace today and the multiple roles that we play in our lives, leaving the office does not mean that we stop being productive. Knowing when to give yourself a break outside of work can be tricky because you have to decide for yourself when taking breaks is acceptable. Being able to make these decisions accurately affects your productivity because resting when you are exhausted improves your productivity, but indulging in lazy behavior does not.
So, how do you decide when to take a break? Learn how to tell the difference between when you are really tired and stressed out and when you are just being lazy.
One good way to tell if you really need a break is to examine yourself for signs of elevated cortisol levels. Cortisol, the main stress hormone made in your adrenal glands, is produced when your mental or physical abilities are stressed. The body responds to stress as it would to a perceived danger to the body, and cortisol elevates blood sugar and blood pressure levels for temporarily improved functioning so that your body is better equipped to get you out of danger. But today's stressful work environments can lead to a state of constantly elevated cortisol levels in the body. This can lead to serious health issues, including high blood pressure, diabetes, depression, poor immune system functioning, and weight gain.
If you think that you need to take a break but you are feeling guilty or uneasy about it, try taking a minute to read your body. Signs that you are experiencing the negative effects of sustained, elevated cortisol levels include:
Racing thoughts or inability to focus on one task for very long.
Feeling "tired and wired".
Short temper, high anxiety and/or panic attacks.
Difficulty winding down to go to sleep or difficulty staying asleep.
Abdominal weight gain.
Low libido.
If you are not experiencing any of these signs or any other clear signs of physical or mental fatigue, you are probably just being lazy. Get up and continue focusing being actively productive! You are energized and ready – and you can probably stand taking a break later, when you really need it.
If you are experiencing some of these signs, you can feel confident in not immediately addressing the things on your to-do list that can wait. Instead, take a break, and do it for the sake of your productivity and your health. Try taking a nap, exercising, or socializing for a while. After you release some stress from your body and mind, you will be better equipped to go about your day.

by Christine Arce-Yee