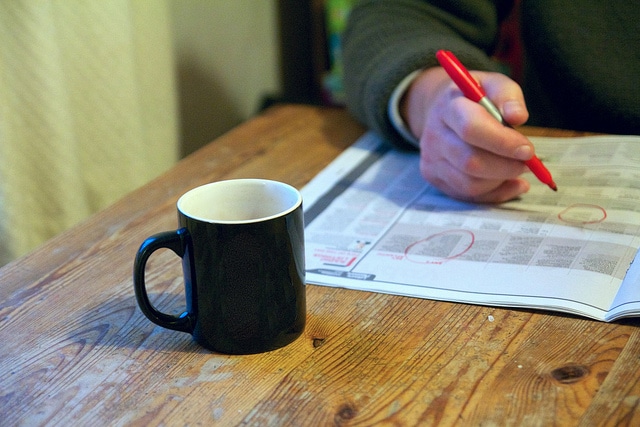 As you go through your job search, you will make mistakes. That's no big deal, we all make mistakes. As long as you learn from your mistakes, that's what matters. That being said, there are mistakes and there are "MISTAKES". Here are some job search MISTAKES you should avoid:
Jumping Blindly Into Your Job Search Without Knowing What You Want
Of all the job search mistakes, this is one of the most recurrent. You might say "It's simple, I want a job." Well, if that's your answer, you need to take a step back. Looking for a job is not only about making money. It's about finding something that will make you happy and meet your needs. Looking at your job search from this perspective will ensure that you proactively go about bettering your future, as opposed to simply going with the flow.
Wishful Thinking
Many job seekers start their job search with what we often call "blind hope". They hope that they will find a job without too much effort. They "fix up" their resumes, send out standard cover letters, and hope for interviews. This may work for some lucky ones, but it should not be how you approach your job search. Remember, the longer you are unemployed, the less marketable you become. You cannot waste the first few weeks or months of your job search wishful thinking. Your job search is your journey to a better future. Hope for the best, but your hope should be grounded on diligence and hard work.
Not Believing in Yourself
At the essence of looking for a job is the ability to prove yourself to strangers. A stranger will hire you based on your credentials after reviewing your job application and interviewing you, on the expectation that you will meet the demands of the position. If this is one of the key aspects of applying for a job, you can recognize the importance of believing in yourself. If you don't believe in yourself, how can you expect anybody to believe in you? Please note that this is not about the superficial "of course, I believe in myself" but instead about a core belief based on a profound conviction. It's about a determined commitment that you make to yourself in which you affirm your hope for a better future.
Following are more resources on job search mistakes: