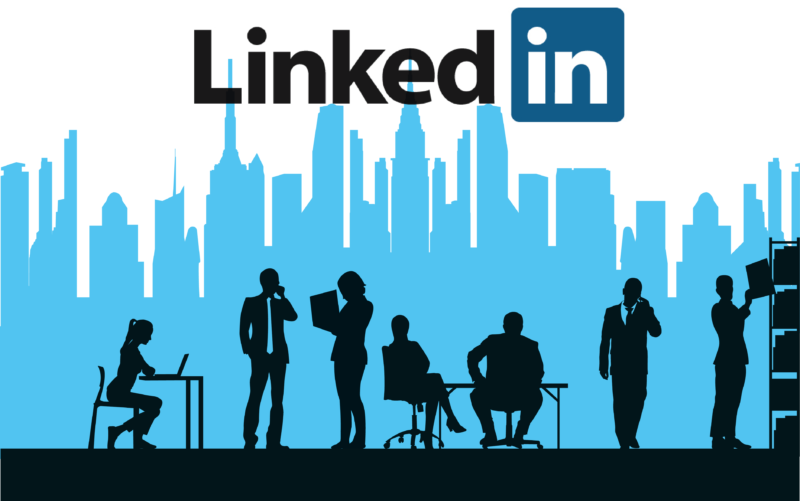 It's well known that LinkedIn is one of the best places to showcase your professional credentials. But what many people don't realize is that a robust presence means more than a web of stellar connections, a great profile and frequent status updates.
LinkedIn's Group feature is one of the best ways to meet people and expand your network. Whatever your professional interest, there's a group for it. LinkedIn allows you to join up to 50 groups, so mix it up with industry organizations, alumni groups, and even groups devoted to people who share your hobbies. Check the group analytics to see which groups and members are most active if there are a variety of groups with a similar focus.
Also, consider joining complementary groups. For example, if you are in marketing, make sure you join marketing groups to share best practices. But also join groups in industries where you work or want to work. For example, if you specialize in marketing to real estate companies, join real estate groups as well.
Benefits of Joining LinkedIn Groups
You'll be able to meet and interact with professionals in your industry that you otherwise wouldn't meet because of geography or hierarchy. You don't have to prove you're at their level, or meet them face-to-face to reap the benefits of a relationship.
You will stay up to date on developments in your industry from members who post interesting articles or discussion items.
You will be able to form relationships that might turn into business, or a potential job.
You will grow your connections with others in your industry.
You will be able to message any other member. Being in the same group allows you to bypass LinkedIn's standard requirement that you have to be connected to someone in order to reach out to them with a message. If you and another professional are part of the same group, you can communicate even without connecting. (Though there's probably no downside to just connecting!)
How to Use LinkedIn Groups to Your Benefit
Wade in. Just as it's best to approach a group conversation and listen for a bit before interacting, do the same with online Groups. Consider starting an introduction thread, letting the other members know a little bit about you. Or, start commenting on threads where you have an expertise.
Make sure you're contributing to the discussions. There's always a group member who posts a bunch of articles every day without inviting interaction. If there's an article you want to share – and you should – it's how you show your expertise — make sure to call out something in the article you found especially interesting or otherwise invite discussion.
Ask a question. Looking for insight into a certain company or just have a question about how others do their job? A Group can be a great place to ask.
Pay attention to the job notices. Most Groups have a job area; take time to note what companies are hiring if you are on the look out. If there is a job that interests you, see if you can ascertain which Group member posted it and reach out to them specifically letting them know you are in a mutual Group.
Subscribe to the Daily (or Weekly) Digest. This will bring a summary of all the discussion items straight to you every day or week, whichever you choose. It's a great way to remember to check in frequently.
Follow the conversations you started or have participated in. When you make a comment, there's a box that asks to have follow-up comments emailed to you. The default is usually checked; leave it that way so you know when others comment. You want to make sure to stay engaged in the conversation.
Connect with selected Group members. Don't just blindly connect with every Group member, but anytime you're commenting on the same thread as others, take a moment to reach out and connect. Remind the person of who you are when you send your connection request, rather than just using the default request. Some people accept all invites; but others prefer some context before accepting so be sure to provide it.
Stay active when it suits your schedule, but note that LinkedIn is most active on Monday, Tuesday and Wednesday during business hours. Keep that in mind when sharing information.
Give as much as you get. Don't be the group member who is always asking questions but never contributing. If someone posts a question, respond with an appropriate link if you have an answer, or offer your opinion when someone else starts a conversation.
Remember to make sure that your responses are professional. Watch the content of course, but also double check spelling, punctuation, etc. You want to come across as a professional who cares about how you are portrayed. And, be careful not to get lured into a debate with someone. There can be times that someone on LinkedIn has a completely opposite viewpoint or is clearly trying to get you going. Don't engage! You don't want a fellow Group member, or a potential employer who's searching your activity, to inadvertently make a negative judgment based on something you posted or a remark you made in response to an ongoing discussion.
LinkedIn Groups can be a valuable source of potential connections and a way to show your expertise among those who might be making hiring decisions. Using Groups as an additional networking tool allows you to establish yourself as someone with valuable insight and professional know-how. Being actively involved can be an ideal way to make new connections with other fellow professionals.

by Cathie Ericson