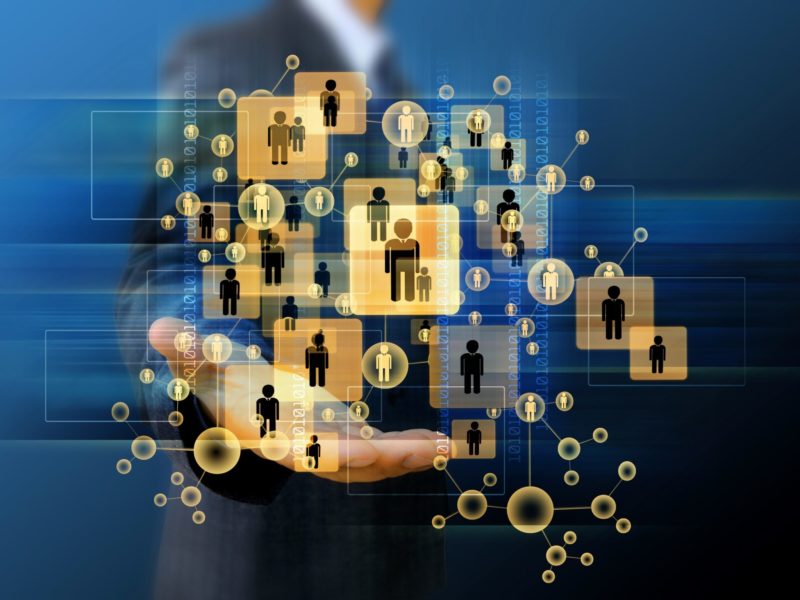 Whether you are looking for a new job or just want to raise your profile in your industry, networking is the key to professional success.
Networking used to be all about going to events, whether it was the Chamber of Commerce or an industry trade group luncheon or program. In person events are still an important part of networking, but they are no longer the only way to make those all-important connections. Here's a brief overview of the different ways to network.
LinkedIn: LinkedIn is like a vast online networking event, but the mistake many professionals make is to put up their profile and then forget about it. To make the most of LinkedIn, you have to put additional time into it — and there are a number of ways to be active. By making connections with current and former colleagues and other business people you meet, joining groups and engaging with others in your industry all over the world, actively posting articles of interest on your news feed, and sharing best practices through your network and groups, you can continually raise your profile. It also keeps you informed of newsworthy accomplishments of your contacts, so you are able to reach out and congratulate them as well. Commenting and sharing their activity on the news feed keeps your name on their radar.
Social media: Social media is about much more than sharing pictures of your cats or kids. An active and professional social media presence can underscore your knowledge of and interest in your industry. Besides LinkedIn, Twitter is another great way to learn more from leaders in your industry. One of the benefits of Twitter is that you don't have to have a reciprocal relationship. You can follow anyone, from the CEO of a company to a famous reporter. Engaging with those you follow by sharing their content and commenting on what they share can help raise your profile and show your followers that you are well-versed in your industry. Keep it professional, of course.
Networking events: As mentioned above, networking events should be an important part of your plan. Even if you could do most of your networking online, without ever leaving your office, resist the urge to avoid in-person events. Putting a name to a face and meeting someone in person can make all the difference in moving your relationship to another level. Just be sure that you carefully assess each potential networking event and make sure that the benefits outweigh the time involved in participating. And once you've returned, make sure you capitalize on the connections by continuing the conversation online or over coffee. Check out their social media platforms and connect; and send periodic emails.
Professional associations: Whatever industry you are in, there will be a professional association for it. Joining it and attending the appropriate events can be an important step in becoming known by the movers and shakers in your industry. And besides the networking opportunities, professional associations offer a wealth of training and continuing education that can be a major benefit to staying on top of developments in your industry. Being involved on a committee in addition to attending events can further raise your profile among local industry leaders.
Volunteering: With all the many volunteer opportunities available in any given community, there is one that will suit you. Perhaps you want to perfect your public relations skills or your newsletter design abilities — volunteering can be a great way to learn "on the job" in a real-life setting. It's also important to choose a volunteer opportunity that can bring you in contact with other professionals that you want to meet. Make sure it's a cause that resonates with your interests of course; but don't be shy about making sure that you focus on opportunities that will allow you to meet others who can be helpful in your career.
Informational interviews: One of the best avenues to furthering your career especially if you are new in town or trying to switch industries is to conduct informational interviews. The goal of these is not necessarily to seek a job — you want to make it clear that you are not expecting them to discuss potential employment opportunities — but rather to learn more about their day-to-day responsibilities and what the job is really like. The other benefit of an informational interview is to find out other contacts this particular person has, with whom you could also speak. Every time someone is gracious enough to grant you an informational interview, be sure to thank them profusely.
Many people think that the most important part of networking is the act of meeting someone else. But that's really just the first step. The real benefit of networking is what you do after — staying in touch and finding out how you can help others — and potentially how they can help you. As with most things in life, good networking is about quality, not just quantity.
Articles on how to leverage LinkedIn:
Articles on social media:
Articles on networking events:
Articles on professional associations:
Articles on volunteering:
Articles on informational interviews: