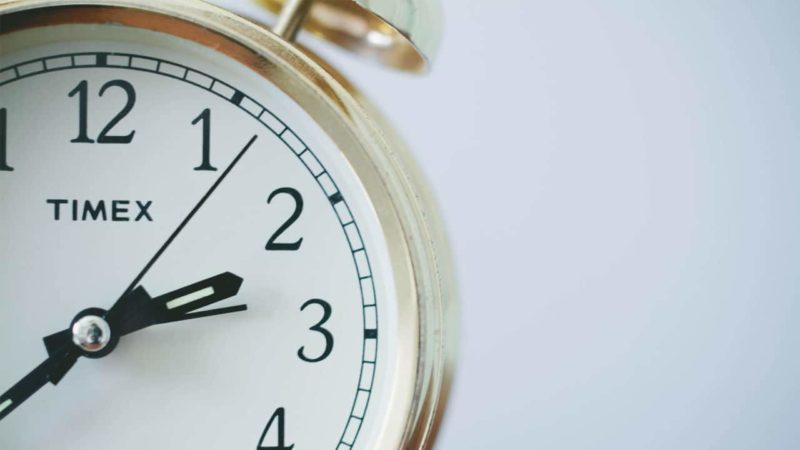 Everyone has a "silver bullet" for what makes them more productive. For some it's an app, for others it's a tried-and-true to-do list or other management system. But whatever system you like to use, here are some basic productivity tips that will make you better at your job.
Plan Your Day the Night Before
The most successful people set aside time each evening before they leave their office or desk to plan for the next day. That means that you don't just turn off your computer and walk out the door when your day is over. Rather you take the time to finish a task if it will be easier to wrap it up than revisiting it the next day. And then you note what you didn't finish or what priorities are for the next day, so you have a clear to-do list waiting for you. Being already prepared so you don't have to waste time in the morning figuring out what your day will look like allows you to jump right in.
Set Aside Dedicated Time for Email and Phone Calls
Constantly taking phone calls or responding to emails can make you feel busy but in actuality pulls your focus away from the real work you should be doing. Try to refrain from scanning your email more than a few times a day. You'll be amazed at how much more productive you'll feel when you keep your concentration high rather than responding to every call or message. If you are the one making the call or sending the email, ask yourself if that's the most productive way to communicate. For example, sometimes sending an email is just going to create more questions for the recipient, opening up a huge chain of messages when it could have been resolved with a quick phone call. Or, if you are making a phone call and have to leave a message, be sure to leave the pertinent details on their voicemail, so that they know why you are calling, and hopefully can get you the information you need from your message rather than creating another phone call. Also be sure to let them know a good time to reach you, if another phone call is necessary, to lessen the chances of an extended game of phone tag.
Make the Most of Your Commute
If you drive your own car, the most important rule of course is to be careful not to do anything that will cause you to lose your focus on the road. But see if your commute can be used to return phone calls, listen to a pod cast or even just chat with your kids for some quality conversation time if you are taking them to school. If you take public transportation, use that time to return email if you have a connection or do reading and take notes for what you want to follow up on. That time could even be well spent writing personal notes to your networking contacts — a great way to stand out in their minds.
Focus on What You're Doing
Multitasking makes you feel productive but it rarely actually is. The exception might be something like folding laundry while you're watching TV or talking on the phone while making dinner. Most other types of multitasking, say, answering emails while you're in a meeting, actually make it harder to concentrate on either and can create more work if you have to go back and figure out what you missed.
Eliminate
This is one of the best productivity tips around — rather than trying to do something faster, smarter or better, determine if you have to do it at all. Things that can be eliminated are copying unnecessary parties on an email; participating in meetings where you're not expressly needed; staying on email lists for information that isn't pertinent; and basically anything that isn't contributing to your success. Even if it's a coup to be asked to be on an internal committee, before you say yes, determine if it is really something that will be helpful for your success. Are there people on the task force you want to meet? Will you learn new skills that can help you get ahead? Or, is it one more commitment that you will dread every week when you head to the meeting? And that's a huge indicator of whether something needs to be eliminated. Take the time to check your "gut." If you are wishing you had or could say no or are dreading a particular task that isn't crucial to your job, rethink and eliminate.
Don't Sacrifice Your Well-Being
Sometimes we are so busy being productive that we do so at the expense of our health and happiness. For example, maybe you are so "productive" that you are working through lunch, or skipping your workout, or not going to bed at a reasonable time. Skimping on exercise, sleep or good nutrition is a recipe for disaster, even if it makes you feel productive at the time. Same goes with neglecting your family and friends. Everyone needs a chance to unwind, and you will feel yourself more refreshed — and more committed — if you take the down time that you deserve.
Almost everyone knows that "working smarter" is better than "working harder." Incorporating productivity tips into your work life will help you accomplish both.
Articles on productivity tips: