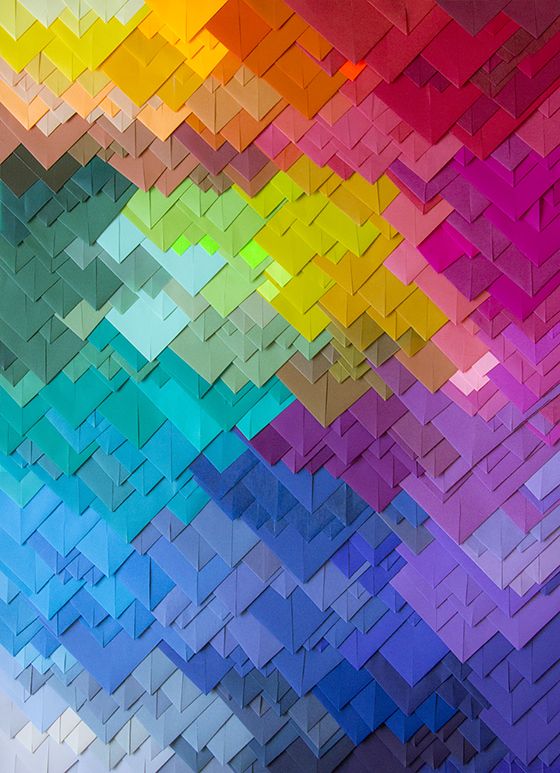 I don't see it very often, but using color on your resume can greatly enhance the overall effect and impact – if it's done appropriately and professionally. I think people shy away from color because they simply don't know how to use it in a way that still portrays them as a professional or they simply aren't aware of the visual benefits color can bring to their resume.
When using color, make sure it isn't distracting and doesn't take away from the content of your resume. Putting your name in three inch fluorescent green will make you stand out, but not in the way you want. You want to be remembered for your qualifications, not as that applicant that used the crazy color. Do not use a color that is hard to read. Remember, it needs to look good on a computer screen, as a printed document and as a copied document in black and white.
Take into consideration the position or company you are applying to. If you are sending your resume for a creative, artistic position they may appreciate a resume that reflects those characteristics whereas a conservative position may not be the best place to express your individuality through color.
Another way to interject color into your resume is by using graphics. Some individuals seek out a professional to create a personalized logo but if you don't want to go that route you can use simple, relevant images to enhance your resume. Make sure they are crisp, clear and are there for a purpose. Don't just throw on an image to take up space or because you think it will liven up your resume. I once wrote a resume for a client that was a professional blackjack dealer and I incorporated clubs, spades, hearts and diamonds into his resume – because it was appropriate for him. Putting a picture of kittens because you like kittens is a no-no although if you were applying for a veterinary position it may work.
Use color in your header or for section breaks. However, I would not recommend using color for the content of your resume. You want to make sure that this information is clear and easy to read. I prefer using color as an accent or to highlight certain areas. It doesn't have to be dramatic; don't go overboard. Less is more and will go a long way drawing attention to your resume.
Now that you know about resume color, what about resume white space?
by Megan Koehler