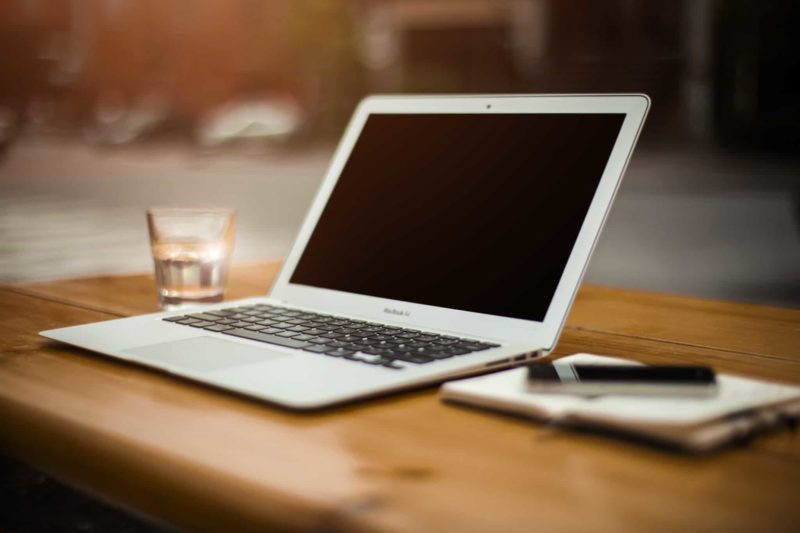 Resume layout is about customizing your resume in order to maximize its visual impact. It is important to spend time on having a proper resume layout for the following reasons:
Recruiters generally spend only a few seconds scanning a resume before deciding whether or not that resume passes the initial round of screening.
Your resume will contain a lot of information. You want that information to be properly organized in order to shed the best light possible on key aspects of your candidacy. It's not for the recruiter to do your work for you and figure out why you're the best candidate for the job.
A resume with a good layout is another way for you to set yourself apart from other applicants.
The First Step to an Effective Resume Layout Is Choosing the Information to Include on Your Resume
The layout of your resume cannot be dissociated from its content. Only include relevant information. Before including the information on your resume, ask yourself:
Does the recruiter expect me to include this information on my resume? If yes, and for some reason I don't want to include that information, do I have a compelling reason to do so?
How will the recruiter interpret this information?
Will this information help my candidacy?

See the other sections of WorkAlpha for tips on how to incorporate your personal brand, how to quantify your achievements, and how to leverage keywords in your resume.
Organizing the Information on Your Resume Is the Next Step, and We Haven't Even Addressed How Your Resume Should "Look"
Your resume needs to put the emphasis at the right place. Key information should be placed above the fold on the first page of your resume, with proper emphasis. The rest of the information should be ordered according to importance. When deciding how to organize the information on your resume, ask yourself:
What resume format should I use? Reverse-chronological, functional, or hybrid?
What are my key strengths in relation to this particular position?
Presenting the Information on Your Resume Is the Final Step to an Effective Resume Layout (and Not the Starting Point)
Your resume needs to be clear and make a visual impact. Clear means that your resume should be easy to read (the first time around). Visual impact means that your resume needs to be distinctive. When working on the layout of your resume, ask yourself:
Will the recruiter be able to scan through my resume easily?
In addition to carefully choosing the font and the font styling throughout my resume, have I considered including images or logos? / adding colors? / adding lines? / using columns? / including charts? / including quotes?
What does my resume layout say about me?
Will this resume layout help me stand out?

Remember that the purpose of a good resume layout is to highlight your qualifications, as opposed to being an end in itself. A good resume layout is not about having a "good looking" resume. It's about having an "effective" resume that gets results. By results, we mean job interviews. Anything short of that doesn't make the cut.
Here are some effective resume layouts:
Here are some effective resume layouts that incorporate color:
Resume Layout Infographic – If Adding Some Graphics Can Help, Why Not?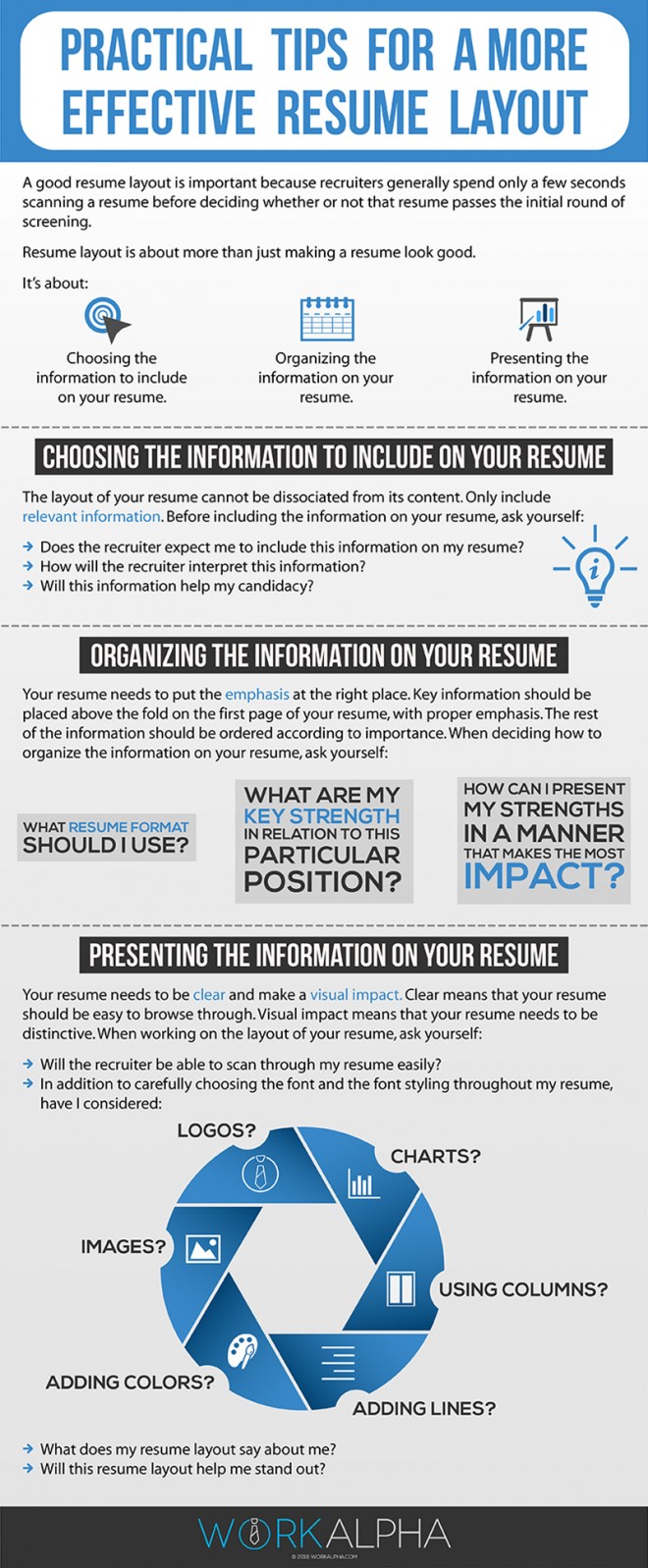 —————————————————
If you want to read more about how to improve the visual appearance of your resume, see these recommended articles: