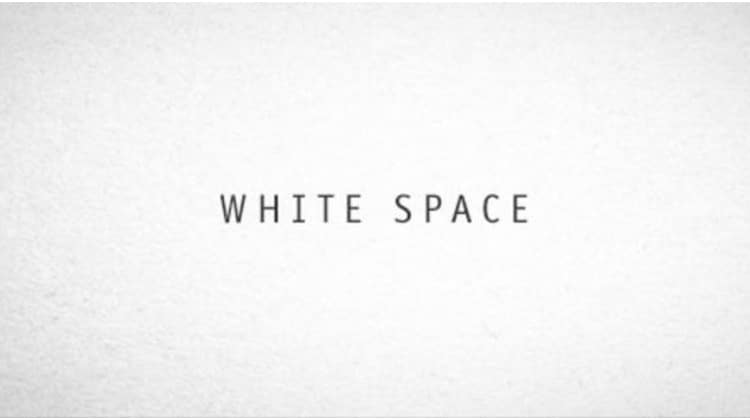 A large part of what determines how successful your resume will be is readability; and a large part of what determines the readability of your resume is the amount of white space on the document. In case you are unfamiliar with the term white space it is exactly what it sounds like – the amount of paper on your resume that is free of any text. A suitable amount of white space will present a resume that is visually pleasing and easy to read with the ratio of text to white space proportionately balanced.
It is important that you leave an appropriate amount of white space on your resume; how much is that you might ask? At the risk of sounding a little like Goldilocks, you don't want a resume with too much white space or a resume with too little white space. You need to strive for white space that is just right. A resume that is overloaded with text can be overwhelming visually while one with an abundance of white space can look incomplete or empty and can give off the impression of inexperience.
There are several factors that can affect the white space on your resume – margin size, font selection, spacing and format. As a resume writer, clients have come to me with just about every variation of white space you can imagine on their resume. There was the client that crammed everything from a 30 year career onto one page by using a font so small you would need a magnifying glass to read it, to the client that had a four page resume that could easily fit on two pages by changing the margins to a smaller size and adjusting the format.
If you Google resume margins no fewer than 3 million results are returned. That's a lot of information and a lot of opinions on what the ideal margin is for a resume. The results are all over the place; some suggest using the 1" margin, some say keep all sides the same whatever you choose, others suggest that top and bottom margins be one size and left and right be another, another states that going down to .25" is acceptable while yet another states that a margin going up to 1.25" is permitted.
The easiest way to change the white space on your resume is by adjusting the size of your margins. Typically, the default margin for a word processing program will be set at 1" on all sides which in my opinion is larger than should be used on a resume. When I write a resume I usually choose a .5" margin on all sides but I am always open to using something different if it suits the resume.
There is no set rule to determine the right amount of white space for a resume but there are guidelines. Keep your margins between .5" and 1"; anything more or less can negatively affect the white space on your resume and the overall visual appeal. Choose a font that is easily readable. Don't go too small in order to fit more on a page and don't go too large in order to take up space. Use a format that clearly presents your information and lays it out in a way that the reader can find the information they are looking for quickly and easily.
The most important thing is to leave enough white space so that your text appears balanced on the page. Don't feel bound to use a standard margin, font or format. If it doesn't look good, experiment with your resume layout until you find what works best for you.
by Megan Koehler