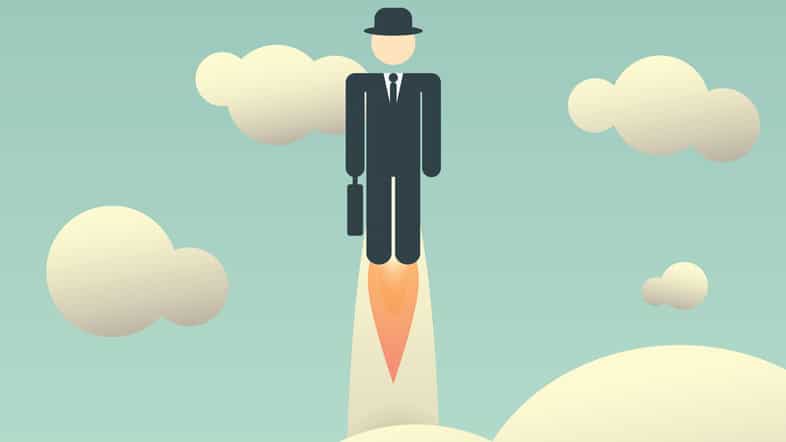 Many people would like to get a promotion at work, whether for recognition, change of job, or the additional pay.  These days such opportunities can be hard to come by, as companies generally aren't growing, and layers of management are being eliminated.
Positioning yourself as the favored candidate for promotion takes time, though, so it's good to get started well before a position opens up.  That's the same advice I give to job seekers as well – waiting until the job is posted puts you at the end of the line.
Here are some tangible things you can do to get a promotion in the not too distant future:
1) Understand the Job
I'm often surprised at how many people assume that a promotion is just an increase in pay, with no other changes.  That's rarely true.  A company will pay you more when you're doing something more important, delivering more value.  So the first step is to understand what that truly is.
2) Learn the New Skills
If that job will require skills you haven't exercised, then you have to learn and practice them.  Always include continuing education as part of your career plan. Then of course the next step is to:
3) Demonstrate the New Skills
The most persuasive evidence for a decision-maker is to see someone who is currently demonstrating that they know HOW TO APPLY the skills that are needed.  This can be tricky, though, because this can go outside your current job definition.  So look at some ways to demonstrate your abilities:
4) Volunteer for Tasks That Will Demonstrate Your Skills
If you'll need to manage people in the new job, then look for areas where you can be leading or managing peoples' work, even if it's just for a task force or cross-team coordination project.
5) Leverage Your Skills From Outside Work
Many of the soft skills (influence, leadership, organization, etc.) are the same when you apply them to non-work activities.  Volunteer to help out with a group at your kid's school or at church.  Assemble a community group that's working on something that you're passionate about, like recycling or building bike trails.
6) Get Mentored by People Doing the Job
There's nothing like getting the inside view of what a job's really like.  It will help you to figure out whether you really WANT the job, what you need to learn, and who you need to know.
7) Hang Out With the Decision Makers
This isn't just the hiring manager.  You also want to have solid relationships with those who will influence that person.  Your goal is for them to know you, like the contributions you're making, and respect your passion for moving ahead.
8) Nurture the Support of Your Boss
Many times, your current manager will be either the primary obstacle or primary champion of your advancement.  Start developing the relationship, including being open about your motivation and goals.  Learn to trust and support them, so they will trust and support you.
9) Look at Other Departments
It's not uncommon for a promotion to be attached with a lateral move, and in fact this can sometimes make your transition easier as well – you can start with a bit more of a clean slate relative to your co-workers and employees.  It's also especially useful if your own department isn't growing, or if your boss feels threatened by your desire to advance.  If that other department interacts with people where you're working now, then your placement there might help to improve cross-department interactions.
10) Never, Ever, Burn Bridges
I've been shocked at how many times in my career I've needed to work with the same people in different contexts.  Twice I even ended up working for people that I myself had hired years before.  So it's important to build healthy, respectful relationships with EVERYONE you work with, because even if you switch companies you well might need to work with them again.  In addition, a key test of being an effective leader and manager is whether relationships can be built despite disagreements and differing points of view.  Learn how to do this, and you'll advance.
In the current economy, promotions can be hard to come by, even harder than getting hired in the first place.  So get clear on your career plan and target some key jobs you want to go for.
Then get to work: it takes time and focus.

by Carl Dierschow