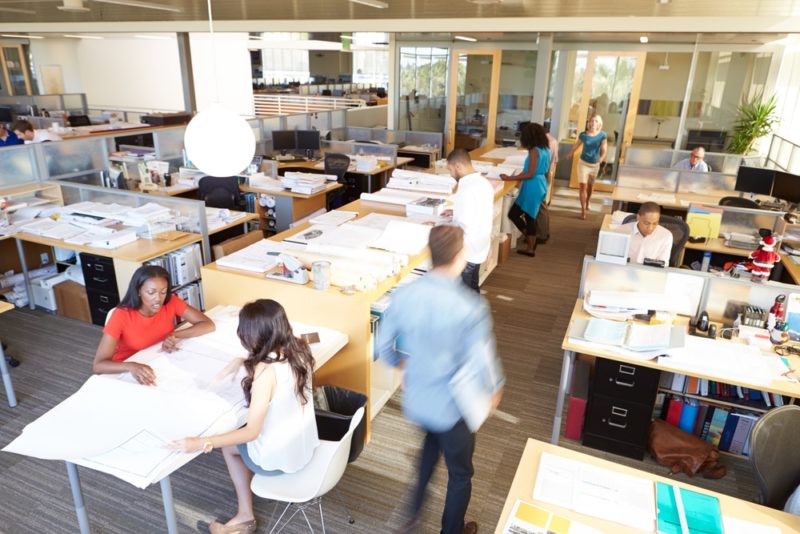 I am sure you have noticed that your workday is often about a lot more than work. Sure, you're there to do your job, but there are lots of things that can affect how that job gets done. External forces can make your job easier – or harder.
Some Workplace Insights
A few areas that have the possibility of having a huge impact on your day-to-day life are:
Motivation: Sometimes people confuse motivation with productivity, but they are two very different things. Productivity refers to how you get things done, and motivation refers to why you get things done. There are two main types of motivation: intrinsic, which means it comes from inside you; and extrinsic, which means it comes from outside forces. Intrinsic motivation means that you work hard because you have a good work ethic, or because you feel better at the end of the day when you do a good job, or because your work makes you feel successful, or in some other way, you somehow feel personally rewarded by your work. Extrinsic motivation refers to your paycheck, your bonus, your performance review – all those things that are outside you but that motivate you to perform at your highest ability. Many people assume that intrinsic motivation is superior, but that's not necessarily the case. A rewarding job will have a good mix of both types of motivation.
Performance reviews: Speaking of performance reviews, this is an area that can be fraught with stress. Performance reviews can not only have a major impact on your ability to receive a promotion or raise, but they can have an impact on how you feel about your job or workplace itself. Someone who receives an unexpectedly poor performance review can feel demotivated – especially if they feel that they are trying their best. Conversely, a great performance review can motivate you to work even harder. It's important to think ahead to how you will receive the news of your performance review and prepare information to help your reviewer know the value that you believe you bring to your role.
Mistakes: Nothing can derail your day faster than a mistake. Once it happens, even if it's been rectified, it can loom large in your mind as something that can embarrass you or even harm your career. The truth is that even though all of us strive to be careful, double-check our work and think ahead, there is not one professional who hasn't made a mistake. The key is in how you deal with it. Do you come to your supervisor with the honest story, and a plan to fix it? Or, do you present the problem and make it theirs; or, worse, do you try to cover it up? How you handle the mistake ultimately will have more bearing on people's memory of the mistake than the mistake itself.
Family, holidays and fundraisers, oh my!: We grouped these disparate topics together because they are three issues that can bring great rewards – and great stress. All of them are intrinsically happy and good things, but they can go very wrong in the workplace if not dealt with appropriately. The main thing to keep in mind is that you should always be looking ahead to any possible downsides to how you handle these. Is your focus on family making it harder for you to focus or perform at work? Is the gift you brought to the holiday party inappropriately expensive? Are you harassing your fellow coworkers to buy your daughter's Girl Scout cookies? The bottom line in each of these three scenarios is really to think through different courses of action – and how each will play out to positively or negatively affect your performance and reputation in the workplace.
Telecommuting: As more workers demand flexible schedules, more workplaces are responding with the option to telecommute. It can save companies money by not having to provide infrastructure for workers, and it can save time and money for workers, who no longer have to commute to work or dress up. At the same time, it is a privilege that is only awarded to those who have proved they can handle it and deserve it – and those who continue to perform once the telecommuting has been established. Your role as a telecommuter is to make sure that no one in your company ever questions your devotion to your job. That means that you answer email and phone calls promptly, that you participate in team events when it's appropriate, that you turn your work in on time and that you are available when you are needed. Telecommuting can be a win-win situation for both employee and employer, if it is handled professionally.
Starting a new job: As they say you never have a second chance to make a good first impression – and that is a major rule of a new job. It's important to spend those first few days and weeks absorbing as much as you can, to help make your transition seamless so you can begin contributing right away. Don't come in with a million new ideas of how to change things, as that can rub people the wrong way, but instead be open to just learning and observing, knowing that you can offer your suggestions down the road. Starting off on the right foot with colleagues and your superiors can help ease your way to a successful future.
Planning your day: As you think about productivity, planning your day is high on the list for ensuring you are as effective as possible. Most people know that what you do in the first few minutes can set the tone – but so can what you do in the last few minutes. From fitting in time for exercise, to planning activities for rejuvenation, make sure that you have created your schedule so you are master of it, rather than the other way around.
Having a clear head when it comes to workplace insights, and all the politics that can affect your career, is a vital component of being a savvy professional.
Articles on decision-making:
Articles on discrimination:
Articles on fundraising:
Articles on holidays:
Articles on how to deal with mistakes at work:
Articles on motivation:
Articles on how to have the right outlook on work:
Articles on performance evaluations:

Articles on starting a new job:
Articles on parental leave:
Articles on telecommuting:
Articles on planning your day: